It's In Burbank!
Burbank Community YMCA Turkey Trot   Don't be a Turkey! Feathers Will Fly Once Again at Burbank Community YMCA's 5th Annual Thanksgiving Day Turkey Trot Race Before You Stuff Your Face and Support a Good Cause! Before you stuff your face, kick off the holiday season with a healthy start and fun for the entire […]
Thorburn Chiropractic & Wellness Center Celebrates National Chiropractic Health Month with a First-Time Patient Discount Serving the Burbank Community for Nearly 30 Years, Dr. Thorburn Offers a Simple Explanation for How Chiropractic Works Thorburn Chiropractic & Wellness Center, located at 1612 W. Burbank Blvd., is celebrating National Chiropractic Health Month with a half- price offer […]
The Burbank High Vocal Music Association presents The 18th Annual Night of Magic Saturday, November 15, 2014 at 6:30 pm FUNDRAISING GALA & DINNER Please save this date on your calendar until tickets are available.
Local Burbank Realtor Linda Grigorian visits with Burbank Family Service Agency Fundraiser on Dec. 6th! Please go and support.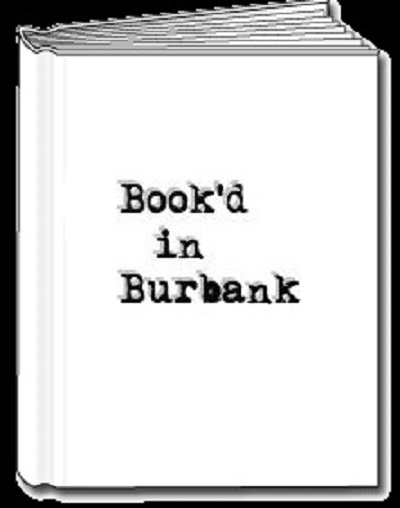 Book'd in Burbank literary event concludes its second season as "The Ultimate Bibliophiles' Night Out" on Thursday, October 23, 2014, 8:00 P.M. – 9:30 P.M. at Theatre Banshee in the Magnolia Park section of Burbank. Presented by Liz D Publicity & Promotions, Book'd in Burbank is a bookish social gathering that treats book lovers to […]
In honor of the opening evening's films, fans are invited to dress as the two legendary figures. World premiere of Marilyn Monroe-themed "Bombshell" and special screening of "Elvis: That's the Way It Is" highlight the September 3rd event.  (Aug 29th – Burbank, CA) The Burbank International Film Festival will kick off its sixth annual edition with […]
The Burbank Comedy Festival is pleased to announce the 2 Milk Minimum Showcase with host Michael Rayner (Sesame Street) presenting comedy for the whole family, including performances by 10 and 11-year-old stand-up comedians at Flappers Comedy Club and Restaurant, Saturday, August 23 at 4:30 PM. Rayner performs his juggling show all over the world and on TV including The Late […]
Actress, director, producer and activist Eva Longoria visited kids at the Burbank Community YMCA Children's Care Center on June 10 to mark Brita's donation of water filtration pitchers and dispensers to YMCA locations nationwide. Longoria talked with the kids about the importance of drinking water, particularly in the summer, and helped them make their own […]
Realtors, Linda Dye and Jon O'Sullivan (Manager) were at the 5K Walk on May 10, 2014 to support this great cause and the community at large.
Thank you Linda Dye of Prudential for bringing this to our attention. Come join this great cause on Saturday, May 10th at Johnny Carson Park in Burbank.  This will be great fun for the whole family. Get there early for the Pancake Breakfast and festivities. Vanguard Estates Linda […]
This class is good for babies too!!! (they just need to be able hold onto a paintbrush!). It's a parent/child (or grandparent/caretaker) class so you will be helping your little one make art. Whatever they end up putting on paper is the beauty of it & it will be yours to keep as […]
Bring your pets, your kids, and enjoy dining on the patio or indoor dining room all together now. The latest addition to Story Tavern, which opened its original historically themed, pre-prohibition tavern in 2012, followed by its vintage game room, old movies, and historical photos of San Fernando Road and other Burbank landmarks.  The partnership […]
PLAN YOUR NEXT SPECIAL EVENT AT FLAPPERS Planning a special event (party, fundraiser, corporate team building, you-name-it)? Looking for a place that has top-quality entertainment, great food, awesome service, and flexible space? Look no further than Flappers Comedy Club and Restaurant in Burbank and Claremont Our convenient locations offer free parking and have housed some […]