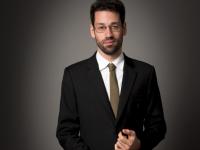 Tickets still available for LACO's concert tonight. Royce Hall tonight pm.
Peter Oundjian conductor and Jonathan Biss piano
Join Los Angeles Chamber Orchestra and pianist Jonathan Biss for intimate performances of music by Mozart, Beethoven, Ruth Crawford Seeger and a world premiere from Sound Investment composer Sarah Gibson.
Mozart's beautiful composition in three movements: Piano Concerto No. 17 in G major. And Beethoven's iconic Symphony No. 5.
This will be a beautiful evening of beautiful music by two beloved composers.