It's In Burbank!
"Lavender Month" was officially proclaimed June 2015 by the Ojai City Council and we can't wait for the festivities to begin. Ojai Valley is known for lavender fields, and the great artisans on hand will be crafting everything from delicate wreaths and sachets; tangy vinegars and olive oils; scented soaps, candles, beauty oils and skin care products; specialty […]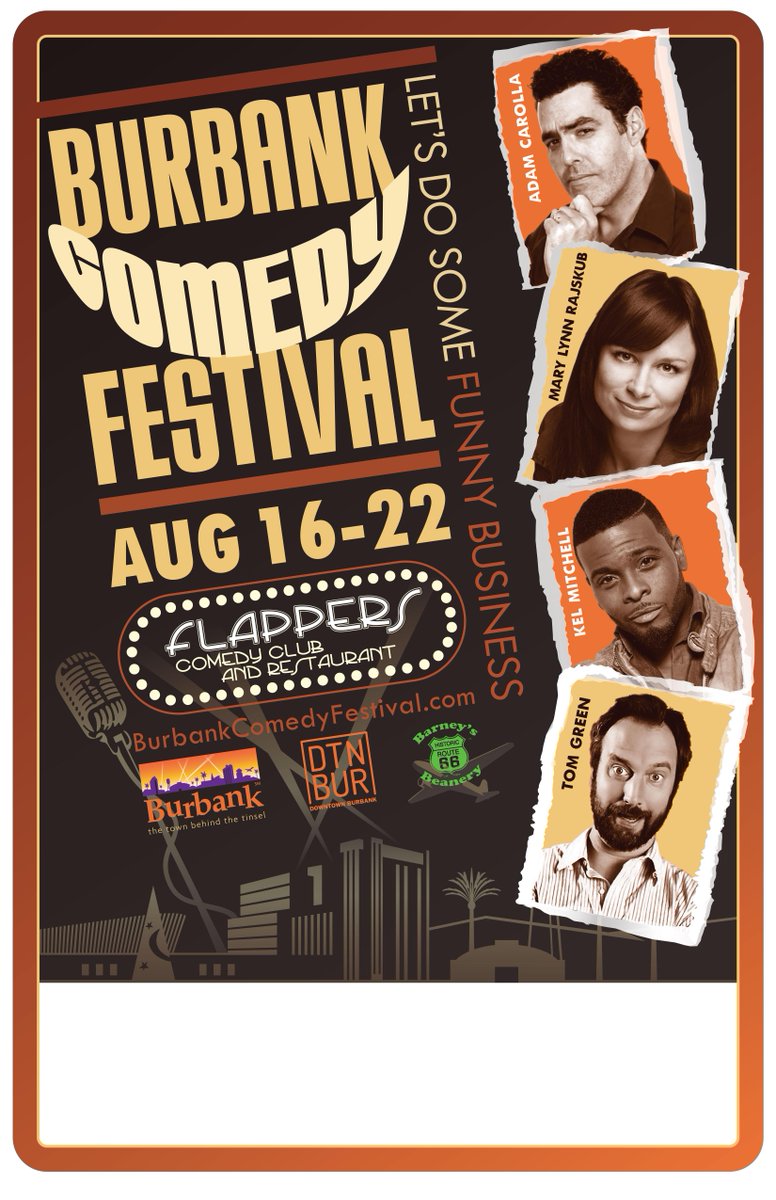 National headliners Adam Carolla (CATCH A CONTRACTOR), Tom Green (ROAD TRIP), Kel Mitchell (GOOD BURGER), Mary Lynn Rajskub (CHLOE FROM ³24²) and more than 200 emerging comedians from across the country will take center stage at the week long Burbank Comedy Festival, Sunday, August 16 through Saturday, August 22. Hosted by Flappers Comedy Club and Restaurant, the Burbank […]
Top automotive design will take center stage at the 4th annual Downtown Burbank Car Classic on Saturday, August 1 from 3:00 to 9:00 pm. Included will be a Red Carpet Expo with celebrity vehicles from film and television, along with a display of legendary cars from the Petersen Automotive Museum, Warner Bros. Studio Tour Hollywood, and World Famous […]
The summer edition of Book'd in Burbank literary event will feature mystery, romance, women's fiction and YA author readings, bookish giveaways and a catered mingling reception.  WHEN: Thursday, July 16, 2015, 8:00 P.M. – 9:30 P.M.  WHERE: Theatre Banshee – 3435 West Magnolia Boulevard, Burbank 91505 COST: $10.00 CONTACT: Liz Donatelli / liz@lizdpublicity.com WEBSITE: www.bookdevent.com
In Los Angeles, it's a Seller's real estate market. Inventory is low. Multiple offers. What's a Buyer to Do? Here are some tips that will increase your chances of getting an offer accepted in a competitive real estate market. • Get A Fully Underwritten Approval. In most cases, buyers are getting pre-approvals or automated underwriting […]
VA Loans Los Angeles VA Loans – We Love Our Military Vets! Thank you for your service. VA Loan rates are set by the Lenders, not the VA.  We have over 85 lenders across the country. Let us shop around for the best rates and terms for your next VA refinance or purchase loan. We […]
THE BURBANK INTERNATIONAL FILM FESTIVAL PRESENTS A DAY OF SEMINARS AND INDUSTRY PANELS AT WOODBURY UNIVERSITY Saturday, April 25, 10:00 AM – 4:00 PM BURBANK, Calif. — The Burbank International Film Festival is pleased to present a free day of filmmaking seminars intended to engage and inspire film students and movie fans at Woodbury University's […]
  4 Herbs For Headache and Stress Herbalist, Christopher Hobbs suggests these four herbs to make in a simple tea.  In Burbank, you can visit Full of Life, a health food store that carries herbs and other natural products.
Expert Chef Josh Molton demonstrates how to select champagne. Click Here For More Videos: Champagne Videos
  ​ Book'd in Burbank: The Ultimate Bibliophiles' Night Out    Book'd in Burbank is a bookish social gathering that treats book lovers to an evening of author readings and literary entertainment.  WHEN: Thursday, January 22, 2015, 8:00 P.M. – 9:30 P.M. WHERE: Theatre Banshee – 3435 West Magnolia Boulevard, Burbank 91505 $10.00 www.bookdevent.com     
Please join us for a star studded event on Saturday 15, 2014 at 6pm.  The beautiful FREEHAB facility opened just six months ago to provide free drug treatment & career training to young homeless & trafficked girls (18-24 years old).  Everything in the center was donated– MAROON 5, Access Hollywood, foster kids and families.  Attendees can tour the facility and meet […]