6 Great Ideas – Discover Historic Burbank
Wondering what to do  in town?
Burbank is a very diverse city with many attributes that are not well known. I'm always discovering something new about Burbank, even after 12 years of living here. Our beautiful mountains are home to the best public golf course in Los Angeles, great hiking at Wildwood Canyon Park, a nature reserve at Stough Canyon and the famous and unforgettable Castaways Restaurant. My beloved father traveled the world and when I brought him here he said it was one of the best views he had seen in the world.  The brunch below was from this year's Father's Day ideas.  
For your dining experience we have everything from world class restaurants located near NBC and Warner Brothers, where you just might bump into a celebrity to our down home cowboy kick ass joints located in the Equestrian Area on Riverside Drive. Whichever you're in the mood for, it's here in Burbank!
Magnolia Park is known for antiquing, thrifting and cool cafes for latte lovers and others. From Hollywood Way to Niagara Street there are several blocks of walking and shopping. Locals know about the hidden gems for interesting antique shopping on Victory Boulevard just north of Alameda — you'll have to drive there from Magnolia Park.
Of course we have the studio tour; Warner Brother VIP Tours, the old NBC studio tours updates you can read and find out about here: NBC studio tours
For historical site seeing, the following are less known but significantly interesting places. The Mentzer House, located on 115 N. Lomita Street, is a 1887 Victorian house, a memorabilia building which also displays the Lockheed Aviation, historical artifacts and 19th century era rooms on display.
This charming home once located near 6th Street and Palm Avenue, was built as one of the early versions of tract houses built by the Providencia Land, Water & Development Co., speculators who founded Burbank in 1887. Once you walk through the Mentzer House you will see the Gordon R. Howard Museum a fascinating and fun tour of period automobiles, old typewriters, telephones, a 1922 bus and a 1949 firetruck. Also on display is a small gallery with paintings of early Burbank and Los Angeles scenes. I enjoyed the antique photography equipment and the 1918 quilt stitched with the names of the 10-cent donors. Other interesting authentic artifacts include; antique dolls, period costumes and hairstyles, and nostalgic treasures depicting Burbank from farm community to movie studio fame. For more information and great reading, visit our friends at the Burbank Historical Society website.
Burbank City Hall is listed on the National Register of Historic Places. Visit the building at 275 East Olive Avenue. Designed by George W. Lutzi and William Allen in 1943, inside is beautiful art deco architecture worth seeing. Then, walk around the corner to San Fernando Road for many restaurants and shopping establishments. Plenty of free parking while you visit the downtown area. (photos coming, Google for photos)
Also on the National Register of Historical Places and my favorite is the Post Office next door designed and built in 1937 by Gilbert Stanley Underwood who was a very successful architect in the '30's. To read more, visit our City of Burbank website.
A hidden jewel and a must see is the Portal of the Folded Wings Shrine to Aviation, built in 1924 as the entrance to Pierce BrothersValhalla Memorial Park. Sometimes mistaken as being in North Hollywood, it is indeed in the City of Burbank. See here.
Near By Great Spots
Griffith Park is a 5-minute drive off the 5-fwy where you will find the Los Angeles Zoo, Gene Autry Musuem, Pony & Train Rides and lots of nice grassy areas to thrown down a blanket and relax.
The following is from this year's Father's Day Article.
Not sure what to do with Dad? We came up with a few conventional and non-conventional ideas.
Save at Restaurant.com to benefit Dan Marino Foundation
$100 value for $20!
1. Killer View – Brunch at Castaways
9:00 am – 7:00 pm Featuring made-to-order pasta and omelets, fresh seafood, carving stations, decadent desserts & much more. $41. 95
Make Reservations. 818-848-6691
2. For the Cowboy in Your Dad…yippe ki yay!
VivaCantina and Mexican Restaurant
900 W. Riverside Drive
818-845-2425
 3. A Jeep Full of Roses – La Bella Flower & Gift Shop
From $49.95 Local Delivery or order online. 3800 West Riverside Drive, Burbank, CA 91505
Brookstone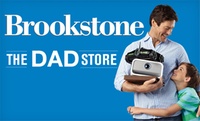 $25 for $50 Worth of Unique Father's Day Gifts and Other Innovative Products from Brookstone. Valid Online and In-Store.
4. Take him to a real "Man Cave" at Harry's Tobacco Shop – Fine Cuban Cigars! 2309 "C" W. Olive Ave
5. Perhaps Pricey, but always a favorite: a classic steak dinner at Arnie Morton's,  3400 West Olive. (818) 238-0424
6. Go Go Go Karts! For the Cool Dads. Racer's Edge Indoor Karting. 960 Chestnut St, Burbank 818-861-7223 open 11:00 am-12:00 am
Racer's Edge Indoor Karting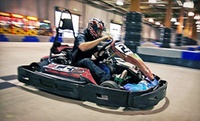 $44 for Four 16-Lap Go-Kart Races at Racer's Edge Indoor Karting ($92 Value)