Kids Indoor Playgrounds In Burbank
By Nili Nathan
Best Indoor Playground – Under The Sea, Burbank
#UndertheSeaBurbank. CBS Los Angeles named this the area's best indoor playground. Kids go shoe-less and play on jungle-gym equipement. Your child will be entertained by activities such as the soft moon bounce, swings, slides, all in a colorful and stimulating environment.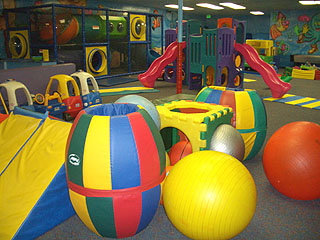 I have fond memories of taking my daughter to this beloved children's indoor playground as a young toddler and attending many birthday parties here as well. It's a great place to beat a "hot" afternoon this summer. They allow you to bring food. or you can order pizza and drinks there and it gets delivered. Tables, bathrooms, baby changing tables, all provided.  Bring sanitizing wipes or gel as I did for prevention of spreading germs. That's my only tip!
Right now you can get a good value of either: $27 for 5 open-play visits or $49 for 10 open-play visits.  Regular price is $9 a visit so get your deal! Click Here.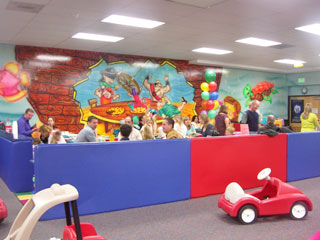 Parents can relax at tables while watching their kids play safely.    Hours: Mon-Friday, 10am-6pm
Burbank Location
2424 West Victory Boulevard
818-567-9945
Website
Rockin' Kids
On the 4th floor of Burbank Town Center Mall is a clean nice indoor play area.  This is for little toddlers, I'd say up to 4 years of age. A good choice to beat the summer heat, free parking and close to the food court.
La La Land Indoor Play
443 Irving Dr. Ste F (818) 559-2220
Good place for a combination of activity and arts & crafts. Open play admission is $8 per child all day. Arts and Crafts classes are $20. In addition, visit their website for the Pre-K classes. Moms, bring your electronic devices as there is WiFi. http://playlalaland.com/index.html