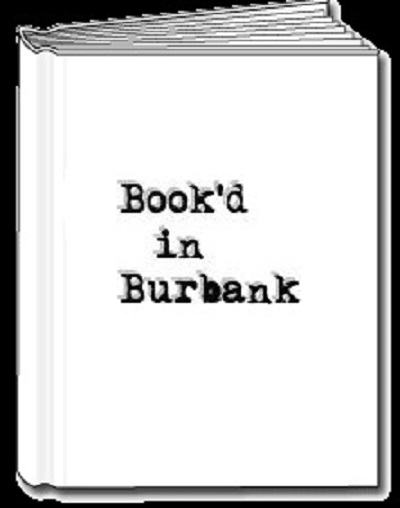 Feb. 10, 2014 – LOS ANGELES, Calif. — Book'd in Burbank, presented by Liz D Publicity & Promotions, honors National Humor Month by adding non-fiction and fiction humor readings to the spring event on April 10, 2014 from 8:00 P.M. – 9:30 P.M. at Theatre Banshee.  Dubbed "The Ultimate Bibliophiles' Night Out," Book'd in Burbank is a bookish social gathering that treats book lovers to an evening of author readings, giveaways, and stand-up comedy.
"Book'd in Burbank's April event will be exceptionally funny," says Liz Donatelli, Liz D Publicity & Promotions Book Publicity & Special Events Director, "Aside from the usual laughs provided by our comedian-emcee, Jordan Likover, there will be author readings by Quinn Cummings and Kim Gruenenfelder that are sure to tickle the audience's funny bone."
Described by USA Today as "Erma Bombeck with an edge," humorist and blogger Quinn Cummings is slated to read from her recent release, Pet Sounds.  Screenwriter and romantic comedy author Kim Gruenenfelder is to read from Keep Calm and Carry a Big Drink, the sequel to There's Cake in My Future, published by St. Martin's Press. The distinguished panel of Los Angeles-based authors is rounded out by Holly West, debut historical mystery author of Mistress of Fortune, Rebekah R. Ganiere, paranormal romance author of Dead Awakenings, Amy Tintera, young adult (YA) sci-fi author of Reboot, and Katie Alender, young adult (YA) author of supernatural suspense novel Marie Antoinette, Serial Killer.
Book'd in Burbank is supported by media and giveaway sponsor ShelfPleasure.com, a destination website for women who love to read.  The April "Book'd Lovers Gift Basket" giveaway is sponsored by Was Now Creations, an online shop that crafts e-reader cases from upcycled books, woodcut artist Loren Kantor, Literary Art Prints, an Etsy shop that specializes in literary quotes scarves, and Scentings, an aromatherapy and perfume jewelry boutique that offers scents inspired by literary heroines.
General admission is $10.  For event details and ticket info, visit http://www.bookdevent.com/.
Book'd in Burbank is a bookish social gathering that treats book lovers to an evening of author readings and literary entertainment. Festivities include Mystery, Romance, and Young Adult (YA) author readings, giveaways, stand-up comedy, and a mingling reception.  www.bookdevent.com