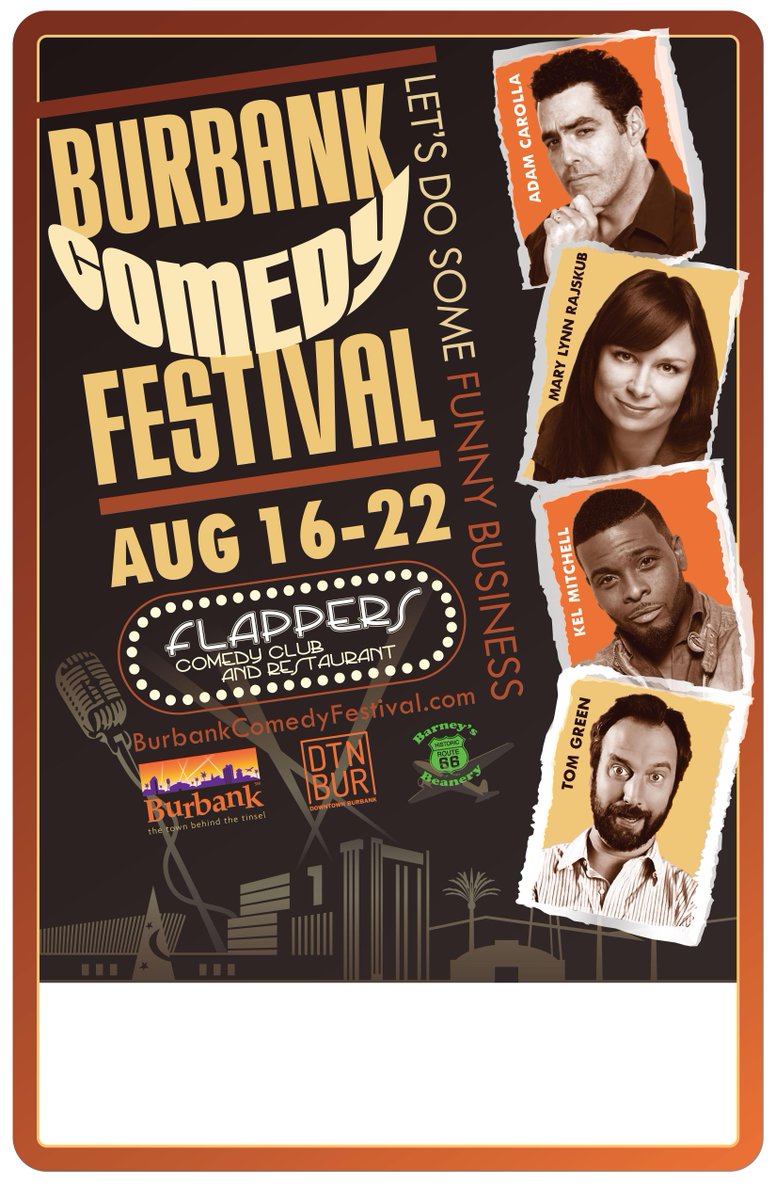 National headliners Adam Carolla (CATCH A CONTRACTOR), Tom Green (ROAD TRIP), Kel Mitchell (GOOD BURGER), Mary Lynn
Rajskub (CHLOE FROM ³24²) and more than 200 emerging comedians from across the country will take center stage at the week long Burbank Comedy
Festival, Sunday, August 16 through Saturday, August 22.
Hosted by Flappers Comedy Club and Restaurant, the Burbank Comedy Festival will be packed with more than 50 special events including underground showcases, classes, workshops, industry panels, after parties, and live festival podcasts. This 2nd annual festival will highlight new and upcoming international talent, off-beat, variety, college, all-female,
LGBT, and kids comedy performers.
The Burbank Comedy Festival is dedicated to discovering America¹s next
comedy superstar.  By pairing emerging comedians with established
headliners, the event offers the next generation of talent the opportunity
to perform and connect with top entertainment professionals, to encourage live comedy, and do some funny business. Presented in association with Visit Burbank <http://www.visitburbank.com/> and Downtown Burbank
Partnership. <http://www.dtnbur.com/>
For more information, please visit http://burbankcomedyfestival.com